Art Director / ACD - Crispin Porter + Bogusky
To launch Burger King's new Chicken Fries, we tapped into their NASCAR sponsorship and created an absurd story that gave BK a much more important role throughout NASCAR's history. A story that consisted of Burger King Chicken Fries riding shotgun through the ages. To play up this absurd "realism," we executed it in a docu-style-meets-epic fashion.
When Burger King wanted to pay homage to their signature Whopper sandwich, and the customizability of it, we did so by completely leaning into the "Have It Your Way" platform. We did this in a Busby Berkeley-style musical, performed by the Whopperettes - a dancing troupe of women dressed in beautiful costumes as ingredients. It was shot by Brian Buckley over the course of seven days in Rio, and debuted on the Super Bowl.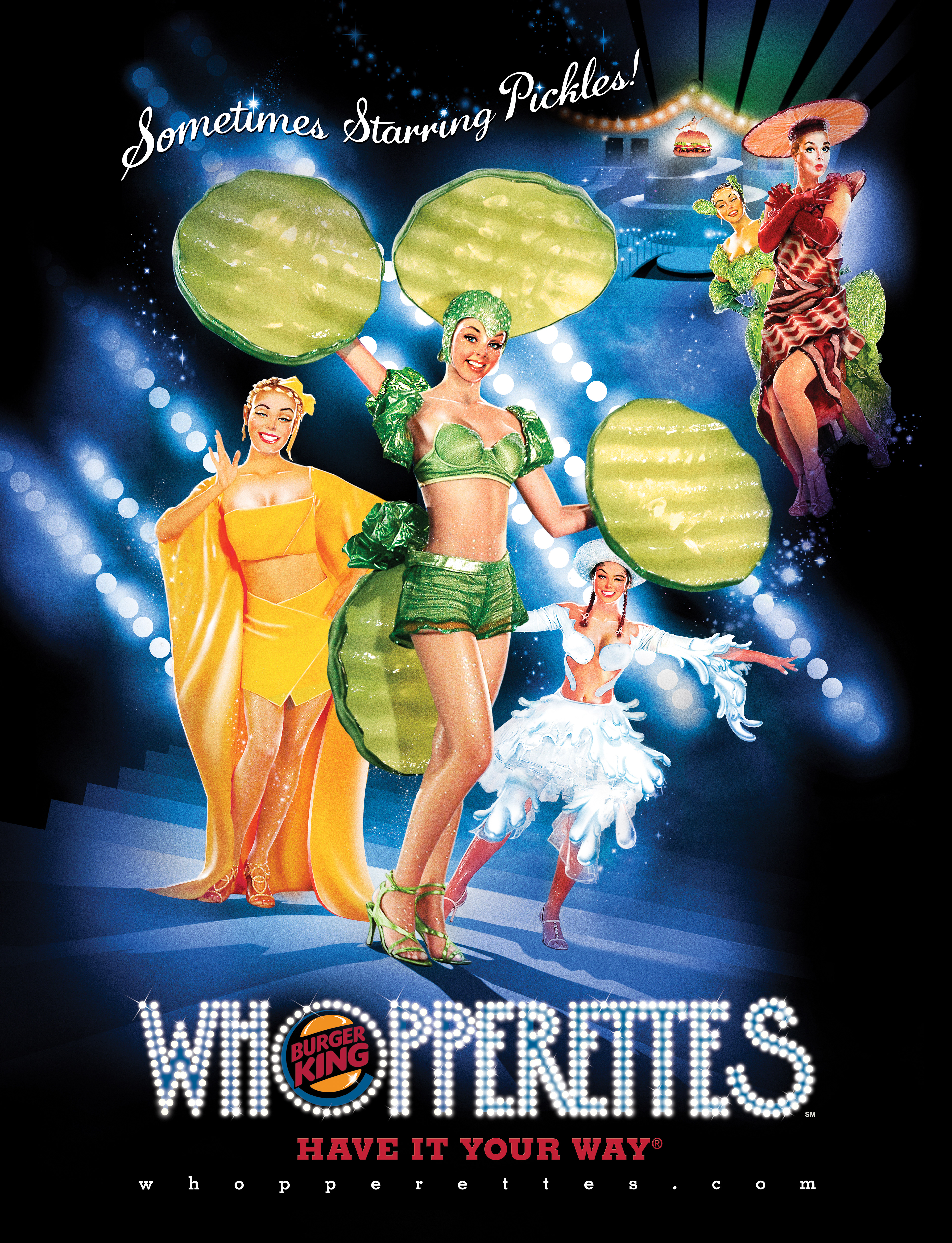 To promote the HUGE Meat-normous Sandwich, we came up with the idea of person swallowing it whole like a snake. It originally wasn't slated to run as TV, but rather as a rogue, foreign viral video, with a questionable association to Burger King. Later on it debuted as a national TV spot, which I am rather proud of. It's about as weird as it gets.
No animals were abused during the making of this commercial. In fact, that chicken was seriously some kind of Hollywood, rock-star stunt chicken who had his own handlers and (I'm pretty sure) his own trailer on the set. Now that I think of it, I think he got better treatment then us. Unfortunately I can't say the same for the one that ended up in the Spicy Chicken Crisp sandwich at the end of the spot.