Visit California is one of the preeminent brands in the travel category and it was a pleasure to work on the account while at Mering. The long-lasting creative platform "Dream Big" is based on the California attitude 

of optimism a

nd possibility, and over the years the work has been fun, exhibiting a sense self-deprecating humor. But as we set out to forge the next chapter of Dream Big, it was important to add more depth and dimension to the platform and evolve it in a way that is relevant to travelers today.
In California, there has always been a sense of open-mindedness and inclusion in the state. And with the rich tapestry of the people, place, terrain, and activities, there is literally something for everyone. No other destination can really live up to this promise, which is why we set out to make this the core of the Dream Big platform evolution. 
We wanted to take a stand and fully embrace this notion of acceptance and possibility. So we came out of the gates with an unbridled call and invitation to everyone to explore all of the unique experiences in California that are as diverse as the people who come here to enjoy them. Because whoever you are, and whatever you are into, we welcome you with open arms. Because here in California, all dreams are always welcome.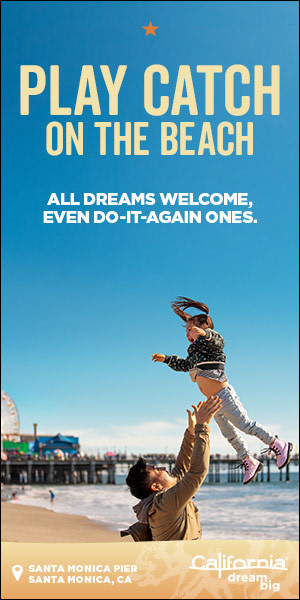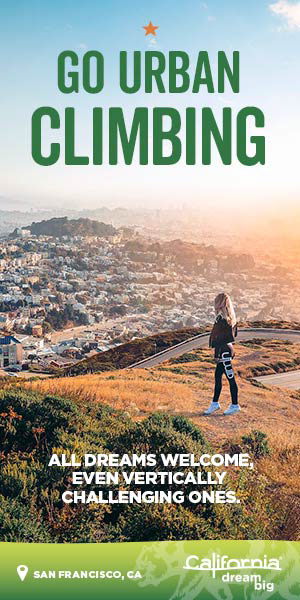 "All Dreams Always Welcome" Digital Display
Calling all Californians.
In 2020, Covid pretty much brought travel to a halt. But that didn't mean we weren't incredibly active on the messaging front. It was imperative to help California's travel industry dig out of the pandemic, so we to develop a tiered messaging program that we released in stages. 
The first of which simply kept California top of mind, pointing to better times ahead. But as we got closer to fully opening up, it was time to kick things into high gear. Normally, our audience consisted solely of those who live outside the state in order to bring in spending. However, California residents actually make up most of the travel spending. So in order to kick-start the recovery, we developed an in-state effort directed at Californian's themselves. We launched "Calling all Californians," a campaign encouraging residents to help their state get back on its feet by keeping their vacation here.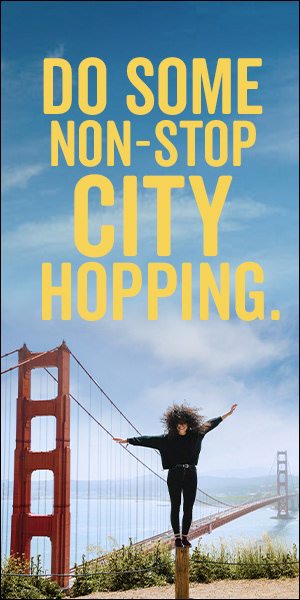 "Calling all Californians" Digital Display
The California Road Trip Republic.
California is made up of many diverse regions which each have their own unique attributes and marketing challenges. And in order to drive travelers to the rural parts of the state we needed a campaign that could tout what it had to offer. And being that it's off the beaten path, there's really no way to get there than by car. But fortunately, it just so happens that California has always been known to be a great place to take road trip. Route 66 begins here. Highway 1 is probably the most iconic roadway in the United States. And there are over 400,000 square miles to explore. 
So we decided to tout ourselves as the ultimate road trip destination and anointed California as the official "Road Trip Republic." We planted our flag and developed a digital campaign touting our unique Road Trip Republic tenets and beliefs, and what we stood for. And we kicked off the whole effort with a spot that featured the ultimate road trip anthem.
"Road Trip Republic" Digital Display
As it turns out, there's a couple of barriers travelers have when it comes to visiting California. The first are those who think they already know everything there is about the state, that they've 'been here, and done that.' The second, ironically, are those on the other side of the spectrum who don't know where to start due to its sheer size and scope.
So when we were presented with an opportunity to create an instillation and takeover in Waterloo Station in London, we jumped at the chance to tackle both. We decided to bring the California road trip on the road, in an epic, yet shrunken-sized package. 
Introducing Minifornia. A 30 by 30 foot "no detail is too small" miniaturized version of the state complete with iconic road trip routes and self-driving cars which broadcast POV footage to headsets and to large screens throughout the station. We partnered with the "A-list" of Hollywood set builders and spent 12 excruciating weeks crafting the model in minute detail, ironically at scale rarely seen.
The impact was amazing. Not only was it impossible to pass up without staring, but people stopped and spent precious minutes on their commute gazing at it to take it all in. And most importantly, it accomplished showcasing the state in a digestible fashion, while at the same time introducing people to some of the new regions California has to offer.